(Last Updated On: August 1, 2017)
IELTS Writing Task 1
How many words should i write ?
There should be atleast 150 words in IELTS Writing Task 1 but not less than 150 words.
Spellings and Grammar matters a lot in IELTS Writing Task 1
What if i increase word limit ?
No marks are deducted in writing more than 150 words in IELTS Writing Task 1, But we should be careful as if we write less than 150 words marks will be deducted.
IELTS Writing Task 1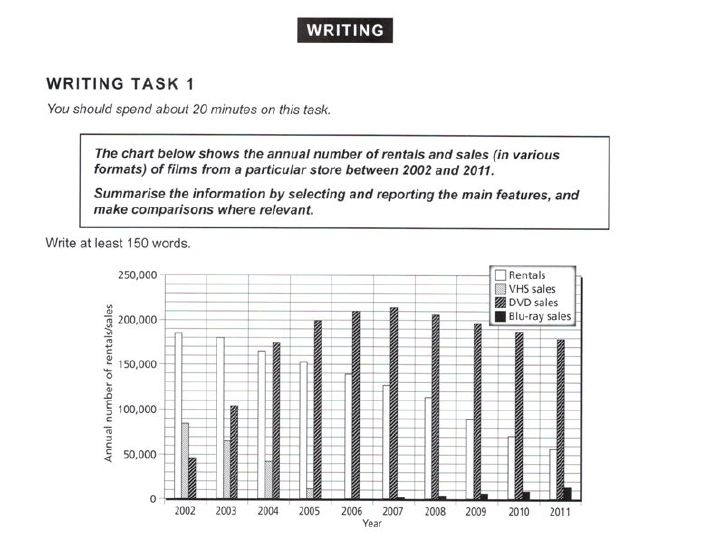 The Number of rentals and sales in various formats of films, between 2002 and 2011 in a particular store has changed a lot. Sometimes it has been very low and sometimes very high . The number of rentals since 2002 has been decreasing every year. Comparing the number of rentals in 2002 with 2011, it's possible noticing that in 2002 it was about 180,000 rentals against approximately 55000 2011. In regarding the number of VHS sales, comparing the previous between 2002 and 2005, it has happened as well. In 2002 the number of VHS sales was about 85000 sales, against 65000 in 2003,40000 in 2004 and about 10000 sales 2005. After that time this store stopped to sale VHS. By another side, the number of DVD sales growed up between 2002 and 2007, from approximately 45000 in 2002, more than 100000 in 2003, to more than 200000 in 2007. However, Since 2008,it has been going down slightly. in 2011 this number was less than 180000.
The number of blue-ray sales has started since 2007 and it has growing up slowly, In 2007 it was nowhere near as significant as DVD sales but i guess it will grow up drastically in a few years.
Actually the number of DVD sales is still very higher than another products in that place.
(222 words)
IELTS Writing Task 1
——————————————-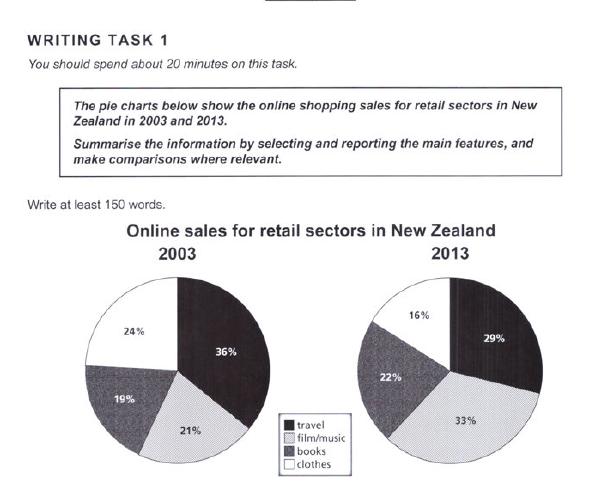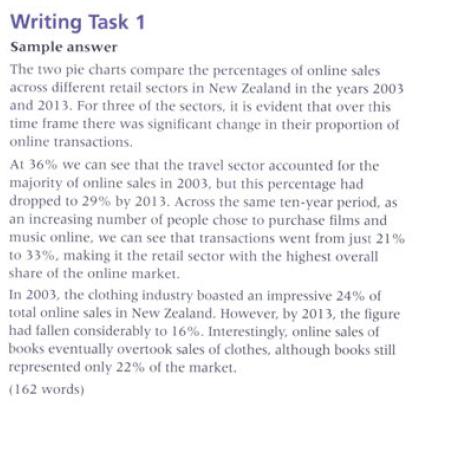 ——————————————-