Harvard University Scholarships Requirements
(Last Updated On: July 23, 2017)
Harvard University Scholarships Requirements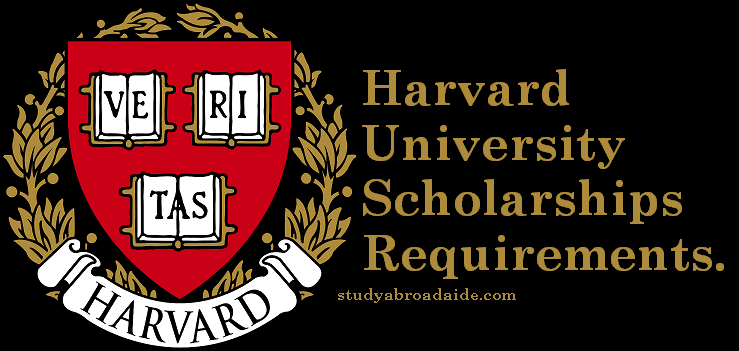 Harvard University Scholarships Requirements
Our generous financial aid program—
bolstered by the Harvard Financial Aid Initiative, which seeks to increase low- and middle-income students' awareness of Harvard's affordability—aims to make Harvard accessible to any student who is admitted.
20% of our parents have total incomes less than $65,000 and are not expected to contribute.
Families with incomes between $65,000 and $150,000 will contribute from 0-10% of their income, and those with incomes above $150,000 will be asked to pay proportionately more than 10%, based on their individual circumstances. Families at all income levels who have significant assets will continue to pay more than those in less fortunate circumstances.
Home equity and retirement assets are not considered in our assessment of financial need.
Harvard University Scholarships Requirements
Once you are admitted to Harvard, we work closely with your family to ensure you can afford to come here. Because we seek the best students regardless of their ability to pay, we are committed to meeting 100 percent of demonstrated financial need for all four years. International students receive exactly the same financial aid as Americans. In fact, approximately 70 percent of our students receive some form of aid, and about 60 percent receive need–based scholarships and pay an average of $12,000 per year. Twenty percent of parents pay nothing.
No loans required.
We follow two key principles:
Admission to Harvard is need-blind, meaning your financial need will not impede your chances of admission.
Aid is based entirely on need, not merit.
Our financial aid officers work closely with your family to determine your demonstrated need and your family's expected contribution. For many families, this is between zero and 10 percent of family income. You will also be asked to contribute to the cost of your education through term-time and summer employment.
Alternative sources of financial assistance, like research grants and student employment in our libraries, dining halls, museums, and academic departments.
Source:www.harvard.edu
Harvard University Scholarships Requirements