(Last Updated On: July 13, 2017)
Free University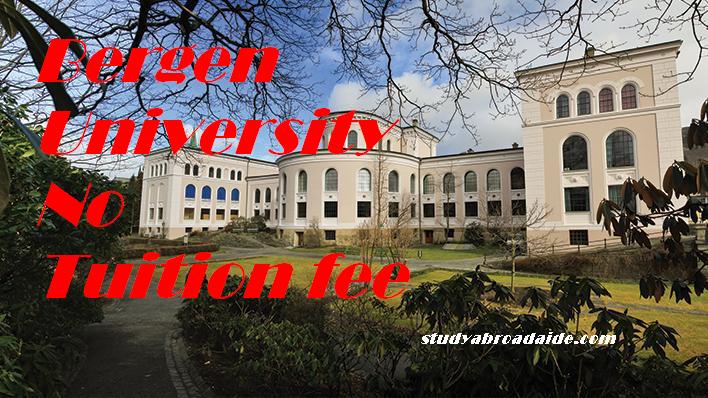 Bergen University
Free University
The Bergen University is publicly funded and therefore offers tuition-free education for Norwegians as well as students from both inside and outside EU/EEA/EFTA countries. The only student expenditures are a nominal semester fee (NOK 590) paid to the Student Welfare Organisation, books, and of course costs of living.
Quality education
The Norwegian government considers access to higher education for all to be such an important part of the Norwegian society that the majority of higher educational institutions in Norway are publicly funded.
Bergen University
Cost of living
While Norway's high quality of life goes hand-in-hand with a higher cost of living, the cost of living in Bergen is compensated for by benefits such as free education, quality health care, and ready access to the natural environment.
Despite Norway's high living costs, students are able to manage well on reasonable budgets. An estimate of an average student budget in Norway is about NOK 10 400 per month (2016) for most expenses including housing, food, study materials, transport and activities.  The following are approximations of common student costs:
Single room student housing: NOK 3000
Student bus card (one month): NOK 470
Textbooks (one semester): NOK 1600-3500
Dinner (student cafeteria): NOK 55-100
Dinner (inexpensive restaurant: approx. NOK 120-160
Cinema ticket: approx. NOK 120
Semester fee: NOK 590
Student membership for SiB training (one semester): NOK 1100
Scholarships
The University of Bergen does not offer any scholarships to students. Grants and scholarships are only available through short-term mobility programmes, such as the:
These grants or scholarships are usually awarded automatically to students admitted to the programme through their home institution.
In addition, Study in Norway presents an overview of scholarships and other types of funding for international students wishing to study in Norway.
Free University