VISA Free Countries for US Passport Holders
(Last Updated On: December 31, 2017)
VISA Free Countries for US Passport Holders
VISA Free Countries for US Passport Holders
Pack your bags book your flights and be ready to travel around without any hefty VISA requirements and Paper work, Our experts had done little research on countries which don't require a visa if you are American Citizens.
Dont be Surprise to see such a long list of countries and find few names that you didn't expected as American passport is officially one of strongest passport of the world.
Our List is updated and for 2018.
From the Lakes of Albania to the Beautiful beaches of Falkland Islands our lists have something to offer all.
This list can be considered as the American Budget traveler Bible content page.
The list strictly sticks to VISA Free Countries and we have excluded any countries which require VISA on arrival or E-VISA.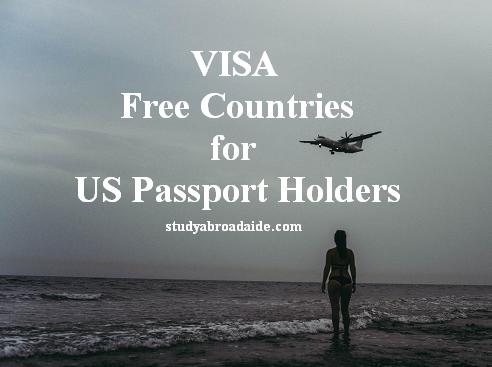 If you have American Passport you can travel these 135 Countries without VISA.
 Albania
 Andorra
 Antigua and Barbuda
 Argentina
 Armenia
 Austria
 Bahamas
 Barbados
 Belarus
 Belgium
 Belize
 Bosnia and Herzegovina
 Botswana
 Brunei
 Bulgaria
 Canada
 Chile
 Colombia
 Costa Rica
 Croatia
 Cyprus
 Czech Republic
 Denmark
 Dominica
 Ecuador
 El Salvador
 Equatorial Guinea
 Estonia
 Finland
 France
 Georgia
 Germany
 Greece
 Grenada
 Guatemala
 Guyana
 Haiti
 Honduras
 Hungary
 Iceland
 Indonesia
 Ireland
 Israel
 Italy
 Jamaica
 Japan
 Kazakhstan
 Kiribati
 South Korea
 Kyrgyzstan
 Latvia
 Lesotho
 Liechtenstein
 Lithuania
 Luxembourg
 Macedonia
 Malaysia
 Malta
 Mauritius
 Mexico
 Moldova
 Monaco
 Mongolia
 Montenegro
 Morocco
 Namibia
 Netherlands
 New Zealand
 Nicaragua
 Norway
 Panama
 Peru
 Philippines
 Poland
 Portugal
 Romania
 Saint Kitts and Nevis
 Saint Lucia
 Saint Vincent and the Grenadines
 San Marino
 São Tomé and Príncipe
 Senegal
 Serbia
 Singapore
 Slovakia
 Slovenia
 South Africa
 Spain
 Swaziland
 Sweden
  Switzerland
 Thailand
 Trinidad and Tobago
 Tunisia
 Ukraine
 United Kingdom
 Uruguay
 Vanuatu
  Vatican City
 Mayotte
 Reunion
 Hong Kong
Kish Island
 Macau
Sabah and Sarawak
 Palestine
Taiwan
Phú Quốc
 Anguilla
 Aruba
 Bermuda
(Bonaire, St. Eustatius and Saba)
 British Virgin Islands
 Cayman Islands
 Curacao
French West Indies
 Greenland
 Montserrat
 Sint Maarten
 Turks and Caicos Islands
Belovezhskaya Pushcha National Park
 Turkish Republic of Northern Cyprus
 Faroe Islands
 Gibraltar
 Guernsey
 Isle of Man
 Jersey
 Kosovo
 South Ossetia
 Transnistria
 Cook Islands
 French Polynesia
 Pitcairn Islands
French Guiana
 Falkland Islands
We would like to know which countries you had traveled or traveling and what were your experiences so please do comment down below.
If you have any suggestions regarding any updates in list do tell us we would like yo correct it.
Happy Holidays from studyabroadaide.com team.
VISA Free Countries for US Passport Holders