UGC NET Political Science Books
(Last Updated On: November 21, 2017)
UGC NET Political Science Books
The University Grants Commission (UGC) conducts the National Eligibility Test (NET) twice a year to determine eligibility for lectureship and for award of Junior Research Fellowship (JRF) to Indian nationals to ensure minimum standards for the entrants in the teaching profession and research.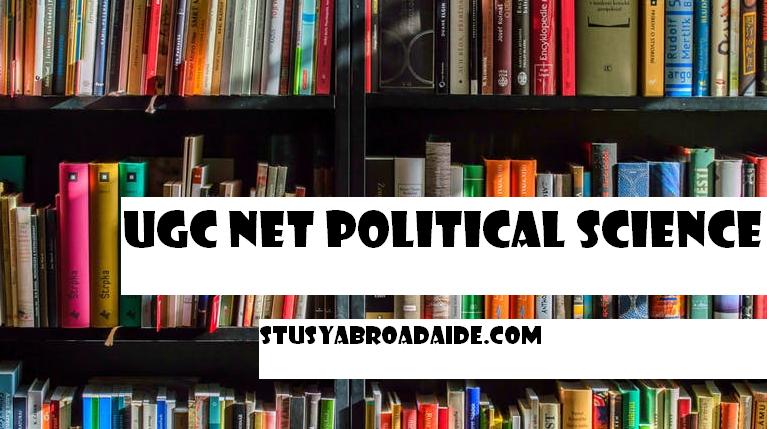 UGC NET Political Science Books
---
UGC NET/SET (JRF & LS) POLITICAL SCIENCE Paper II & III
UGC NET Tutor Political Science Paper II & III has been revised as per the new syllabi and examination pattern issued by the UGC for Political Science Paper II & III.
More than 4000 previous years' objective questions upto 2014 have been covered chapterwise.Some specific facts have been covered in a box and through pictures for better understanding along with additional information covered in the form of smart facts. Also last three years' (2012-2014) Solved Paper of UGC NET Political Science Paper II & Paper III has been provided to help candidates get an insight into the recent exam pattern.
At the end of the book, Five Practice Papers for both Paper II &Paper III have been given for thorough practice and self analysis. This book is equally useful for various State Eligibility Tests as well. As the book has been designed according to the latest examination pattern of UGC Political SciencePaper II & Paper III, it for sure will help the aspirants climb up the ladder to success.
---
This comprehensive book is specially developed for the candidates of CBSE-UGC-NET—Political Science Exam—Previous Papers (Solved).

This book includes Previous Years Papers (Solved) for the purpose of practice of questions based on the latest pattern of the examination. Detailed Explanatory Answers have also been provided for the selected questions for Better Understanding of the Candidates
---
The book is an effective resource for the preparation of Political Science papers of UGC-NET/JRF/SET exams. It contains MCQs on relevant topics such as Political Theory, Comparative Politics, Public Administration and International Relations.

The book is also a unique and well-structured resource as (a) it can be used with any good textbook in undergraduate or postgraduate course, (b) it can be used with any preparation system because it meshes with any lesson plan, learning approach or teaching methodology, and (c) it would help aspirants calculate their learning quotient and make their preparation and assessment better.
---
Trueman's UGC NET Political science
Best selling book for CBSE UGC NET exam. Ideal for SET (State Eligibility Test) also.
---
The book has been designed for students appearing for UGC-NET/SLET in Political Science. The book is very comprehensive and covers almost all possible objective type questions. Many of the questions set in UGC-NET/SLET and various other competitive examinations in the previous years have been used for preparing this book.

In spite of our best efforts to cover all possible questions, the paper may contain some questions which are not covered in this book and can be answered only if the candidate has a thorough knowledge of the topics covered in the syllabus.
---
UGC NET Political Science Books