UGC NET Management Paper 2 and 3 Books
(Last Updated On: December 30, 2017)
UGC NET Management Paper 2 and 3 Books
UGC NET/SET (JRF & LS) Management Paper II & III

CBSE UGC-NET: Management Previous Years Papers – Solved Papers: I, II & III: Management Previous Years Papers (Paper I, II and III) Solved

Trueman's UGC NET Management

CBSE UGC-NET Management (Paper II & III) Exam Guide

UGC NET/SLET MANAGEMENT PAPER II – III

CBSE UGC: NET/SET/JRF Management Solved Paper (Paper-II & III)
The candidates preparing for CBSE UGC-Net paper or any other examination for management courses are familiar with the examination scheme. The paper is conducted in three parts and this comprehensive book has been written to help the candidates prepare for UGC-NET management first, second and third part. By providing detailed explanations to certain tricky questions, the book can help candidates understand and grasp some concepts that may otherwise seem complicated.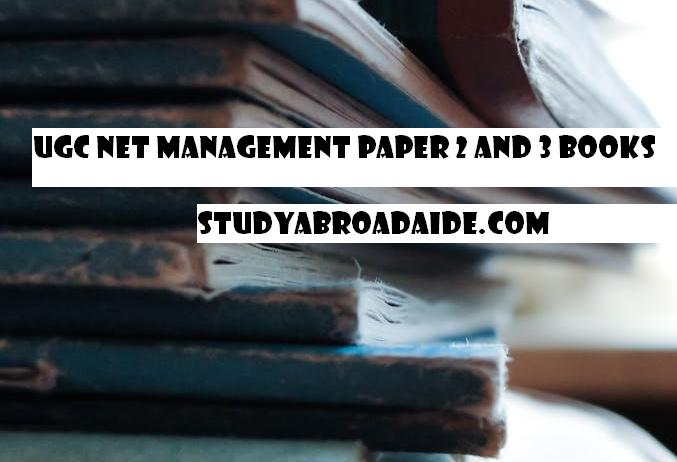 ---
UGC NET Management Paper 2 and 3 Books
UGC NET/SET (JRF & LS) Management Paper II & III
UGC NET Tutor Management Paper II & III has been revised as per the new syllabi and examination pattern issued by the UGC for Management Paper II & III.
The book has been divided into two parts Paper II & Paper III. Paper II has been divided into 10 Chaptersnamely Managerial Economics, Organisational Behaviour, Human Resource Management, Financial Management, Marketing, Production Management, Advance Statistics & MIS, Corporate Strategy, Entrepreneurship and Business Ethics. On the other hand, Paper III section has been divided in to Elective I, Elective II, Elective III and Elective IV.
Over 4000 previous years' objective questions upto December 2015 have been covered chapterwise.Some specific facts have been covered in a box and through pictures for better understanding. The book also contains last four years' (2012-2015) Solved Papers of UGC NET Management Paper II & III to help candidates understand the recent exam pattern. At the end of the book, five Practice Papers for both Paper II & III have been given for thorough practice and self-analysis for the upcoming examination.
---
CBSE UGC-NET: Management Previous Years Papers – Solved Papers: I, II & III: Management Previous Years Papers (Paper I, II and III) Solved
More than 32 solved papers from previous years have been compiled together in the form of this book. Each question from the UGC-NET management exam papers is accompanied by an explanatory answer written in a lucid manner.
This edition by Sima Kumari contains solved papers from December 2004 to June 2015 for the Paper-I which is compulsory for every candidate to attempt. Paper- II & III solved papers from June 2005 to June 2015 have also been discussed. Candidates may derive help from this book to prepare themselves and familiarize with the latest trends in exam pattern for the UGC papers.
---
Best selling book for CBSE UGC NET exam. Ideal for SET (State Eligibility Test) also.

---
CBSE UGC-NET Management (Paper II & III) Exam Guide
This book is equally useful for various State Eligibility Tests as well. As the book has been designed according to the latest examination pattern of UGC Management Paper II & III, it for sure will help the aspirants climb up the ladder to success.
---
UGC NET/SLET MANAGEMENT PAPER II – III
Various types of objective questions based on the latest examination pattern to help the candidates get familiar with the new examination pattern have been provided in the book.
---
CBSE UGC: NET/SET/JRF Management Solved Paper (Paper-II & III)
---
UGC NET Management Paper 2 and 3 Books