Tuition Free Universities in Germany Taught in English
(Last Updated On: August 8, 2017)
Tuition Free Universities in Germany Taught in English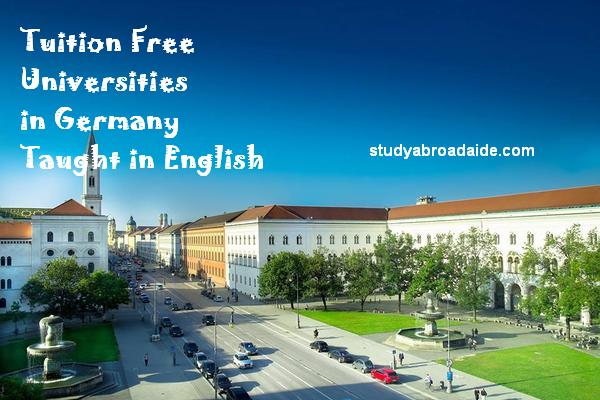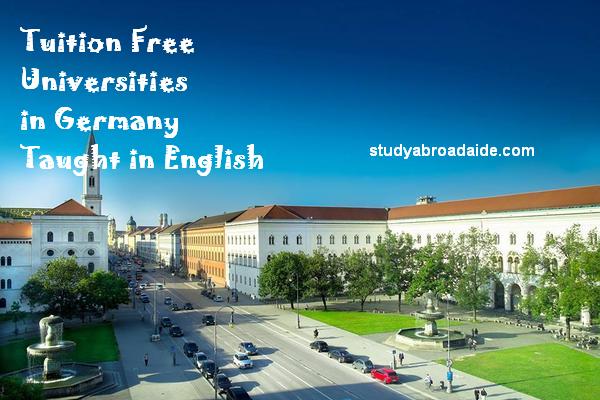 Tuition Free Universities in Germany Taught in English
Ludwig Maximilian University of Munich
There are no tuition fees for this course. There is, however, a semester fee of 128 € for each student comprising a student services contribution (62 €) and a basic fee for public transportation (66,50 €).
Humboldt University of Berlin
There are NO tuition fees at Humboldt Universität zu Berlin! Neither for German and EU students, nor for international students from other countries!
Semester Ticket
So far, there are no tuition fees at the HU. However, as a HU student, you will have to pay a semester fee of around €300 (degree students) /€250 (exchange students). These amounts are obviously subject to change. Check your admission/confirmation letter for the exact amount.
The fee is split up to several separate amounts. The biggest chunk goes towards the Semester ticket (~€190). The semester ticket is a seasonal student ticket for public transport in Berlin. Every HU student is required to purchase the ticket each semester, which provides freedom of travel for the whole semester (i.e. for six months) on the U-Bahn, the S-Bahn, buses, trams, and ferry boats throughout Berlin and in Potsdam (fare zones ABC). As an added bonus you can even take your bike along for free in case you don't feel like riding after a long day of studying.
You also pay ~€10 for the "Studierendenschaft" (student body, in which you are automatically a member. In return, you can elect the student parliament and take advantage of the student counseling services offered by "StuPa/RefRat".
Another part of the fee is for the "Studentenwerk" (~€50). All students in Berlin are required to pay a fee for the services of the student welfare organization, which is responsible for student dining facilities ("Mensa") at the universities in Berlin as well as for the dormitories ("Wohnheime"). In addition, the "Studentenwerk" runs a number of counseling services.
Degree students pay an additional amount of ~€50 as administrative fees.
The total amount of the fees has to be paid to the account of HU. The account details can be found on the website of the university and should also be mentioned on your acceptance letter. You may pay via bank transfer or with cash at the "Kasse" (rooms 1003 – 1006). Do not forget that you need a receipt for the payment. This should preferably be in German or English but may also be in your own language as long as it clearly states that you have paid the right amount to the Humboldt bank account. You will need to present this confirmation
at your enrollment.
Tuition Free Universities in Germany Taught in English