(Last Updated On: July 21, 2017)
TOEFL Writing Practice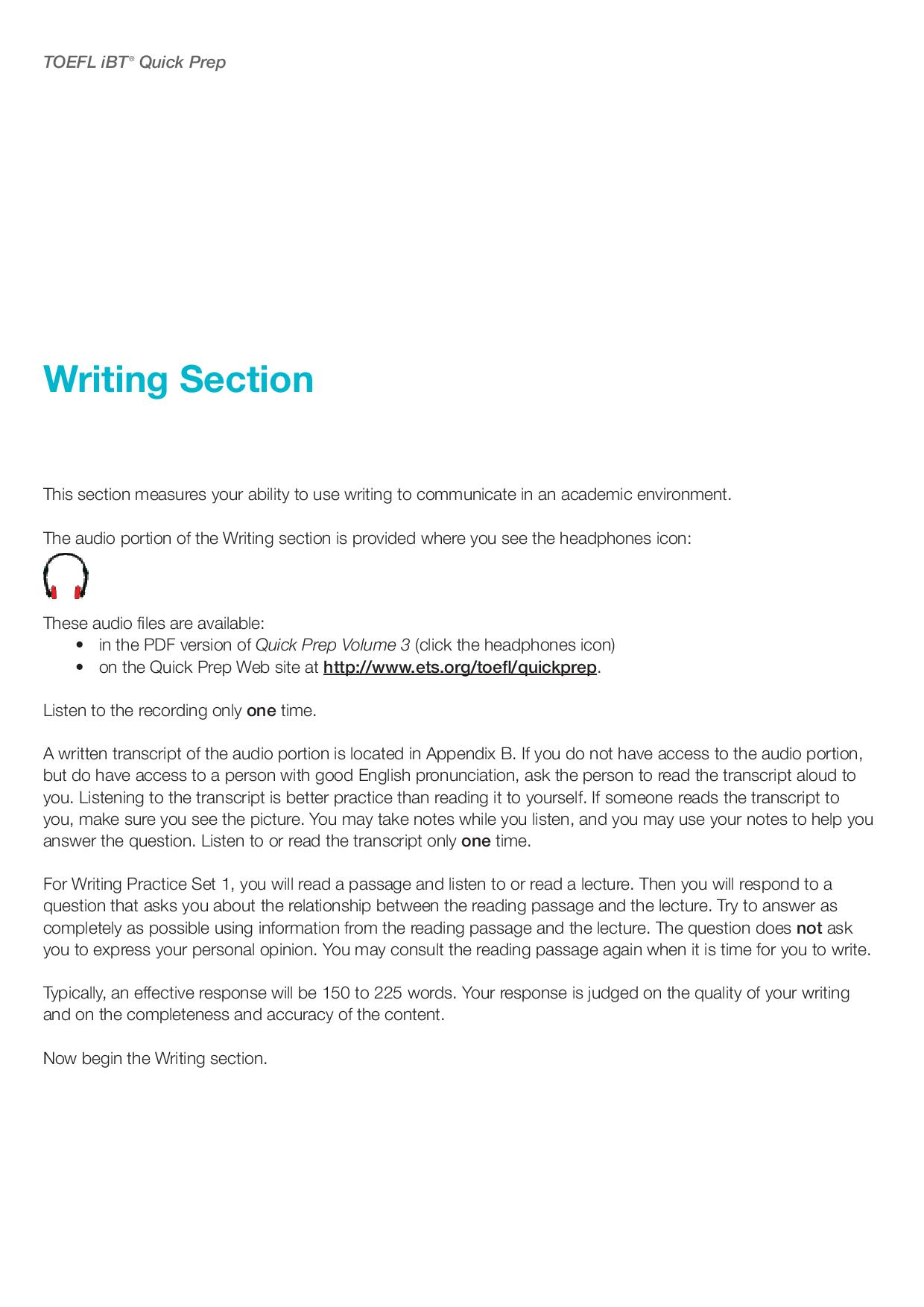 These audio files are available: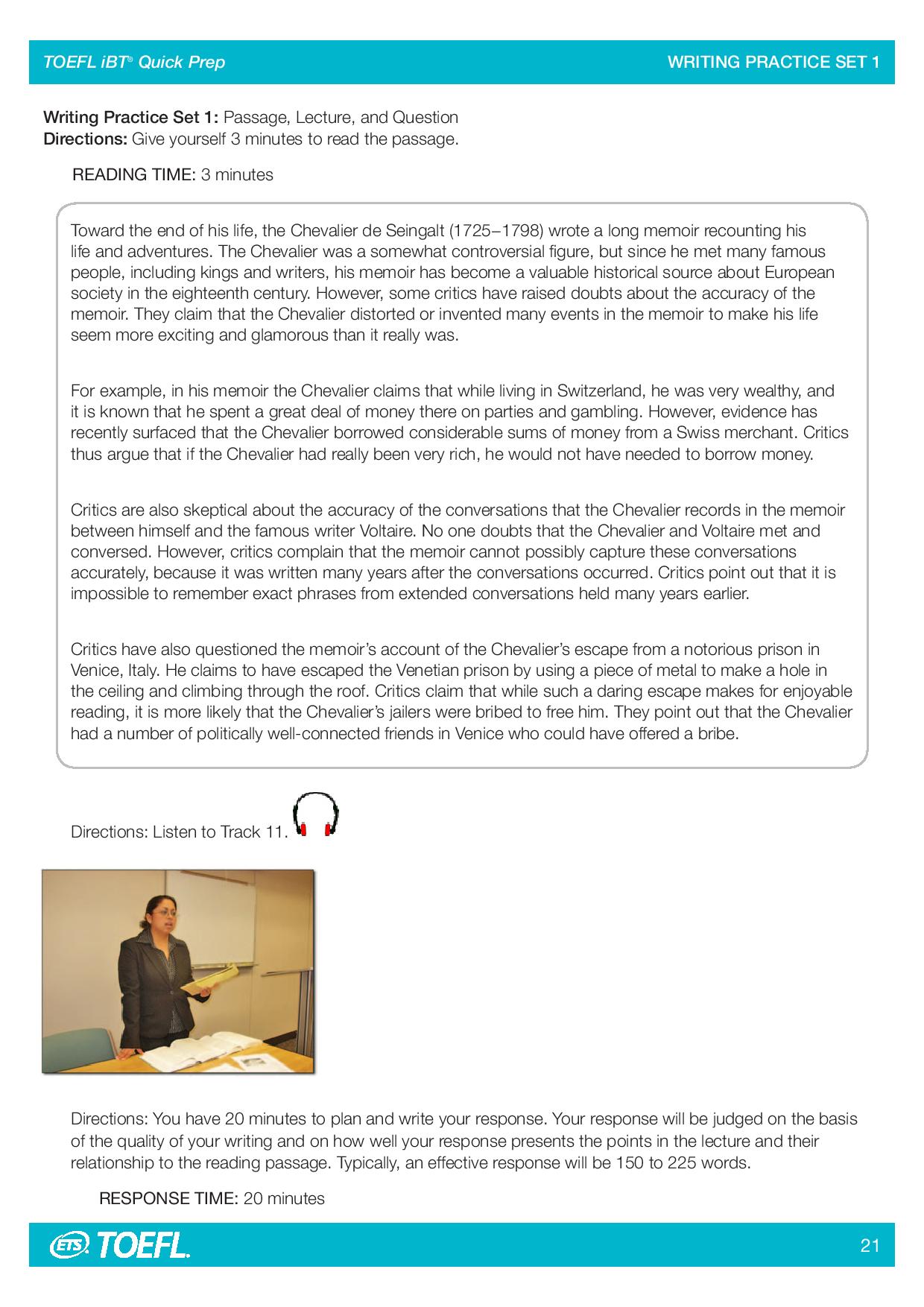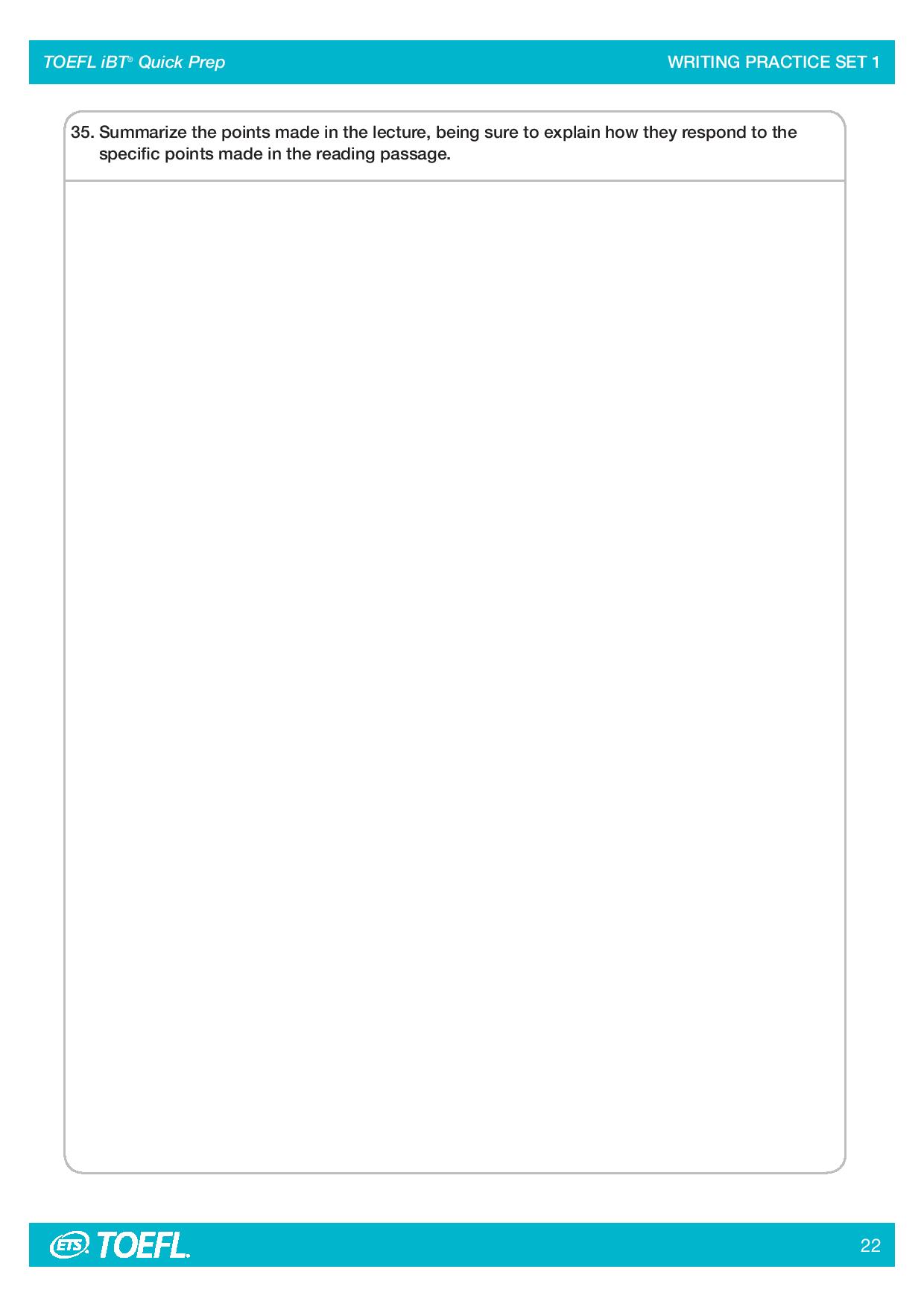 TOEFL Writing Practice
TOEFL Writing Practice
TOEFL Writing
The Writing section measures a test taker's ability to write in an academic setting and consists of two tasks: one integrated and one independent. In the integrated task, test-takers read a passage on an academic topic and then listen to a speaker discuss it. The test-taker then writes a summary about the important points in the listening passage and explains how these relate to the key points of the reading passage. In the independent task, the test-taker must write an essay that states their opinion or choice, and then explain it, rather than simply listing personal preferences or choices. Responses are sent to the ETS OSN and evaluated by at least 3 different raters.
TOEFL
is a standardized test to measure the English language ability of non-native speakers wishing to enroll in English-speaking universities. The test is accepted by many English-speaking academic and professional institutions.
TOEFL is a trademark of the Educational Testing Service (ETS), a private non-profit organization, which designs and administers the tests. ETS issues official score reports, sent independently to institutions, for two years following the test
Internet-based test
Since its introduction in late 2005, the TOEFL Internet-based Test (iBT) format has progressively replaced the computer-based tests (CBT) and paper-based tests (PBT), although paper-based testing is still used in select areas.
Paper-based Test
The TOEFL® paper-based Test (PBT) is available in limited areas. Scores are valid for two years after the test date, and test takers can have their scores sent to institutions or face time.
| | |
| --- | --- |
| Score / grade validity | 2 years |
| Task | Description | Approximate time |
| --- | --- | --- |
| Reading | 3–5 passages, each containing 12–14 questions | 60–80 minutes |
| Listening | 6–9 passages, each containing 5–6 questions | 60–90 minutes |
| Break | Mandatory break | 10 minutes |
| Speaking | 6 tasks | 20 minutes |
| Writing | 2 tasks | 50 minutes |
IELTS Score
TOEFL Score
IELTS Description
9
118-120
Expert User
8.5
115-117
Very Good User
8
110-114
7.5
102-109
Good User
7
94-101
6.5
79-93
Competent User
6
60-78
5.5
42-59
Modest User
5
35-41
4.5
32-34
Limited User
0-4
0-31
Extremely Limited/Intermittent/Non User