(Last Updated On: July 21, 2017)
Toefl Sample Test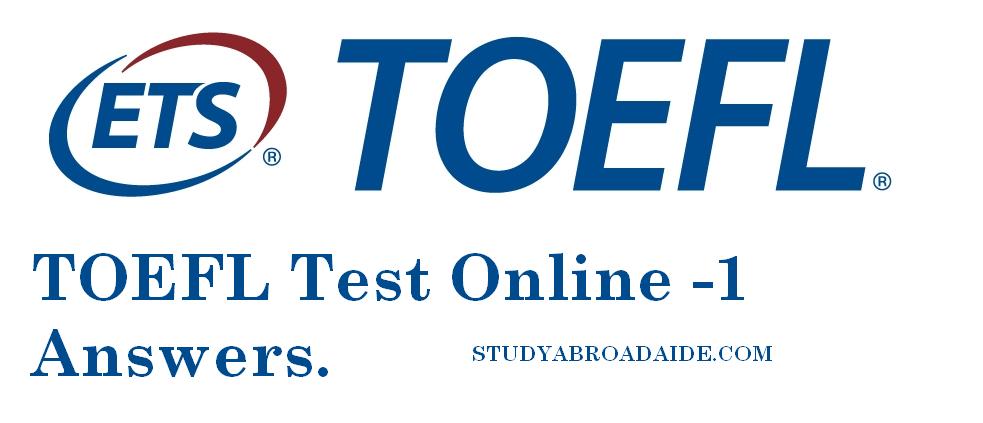 TOEFL Test Online 1- Answers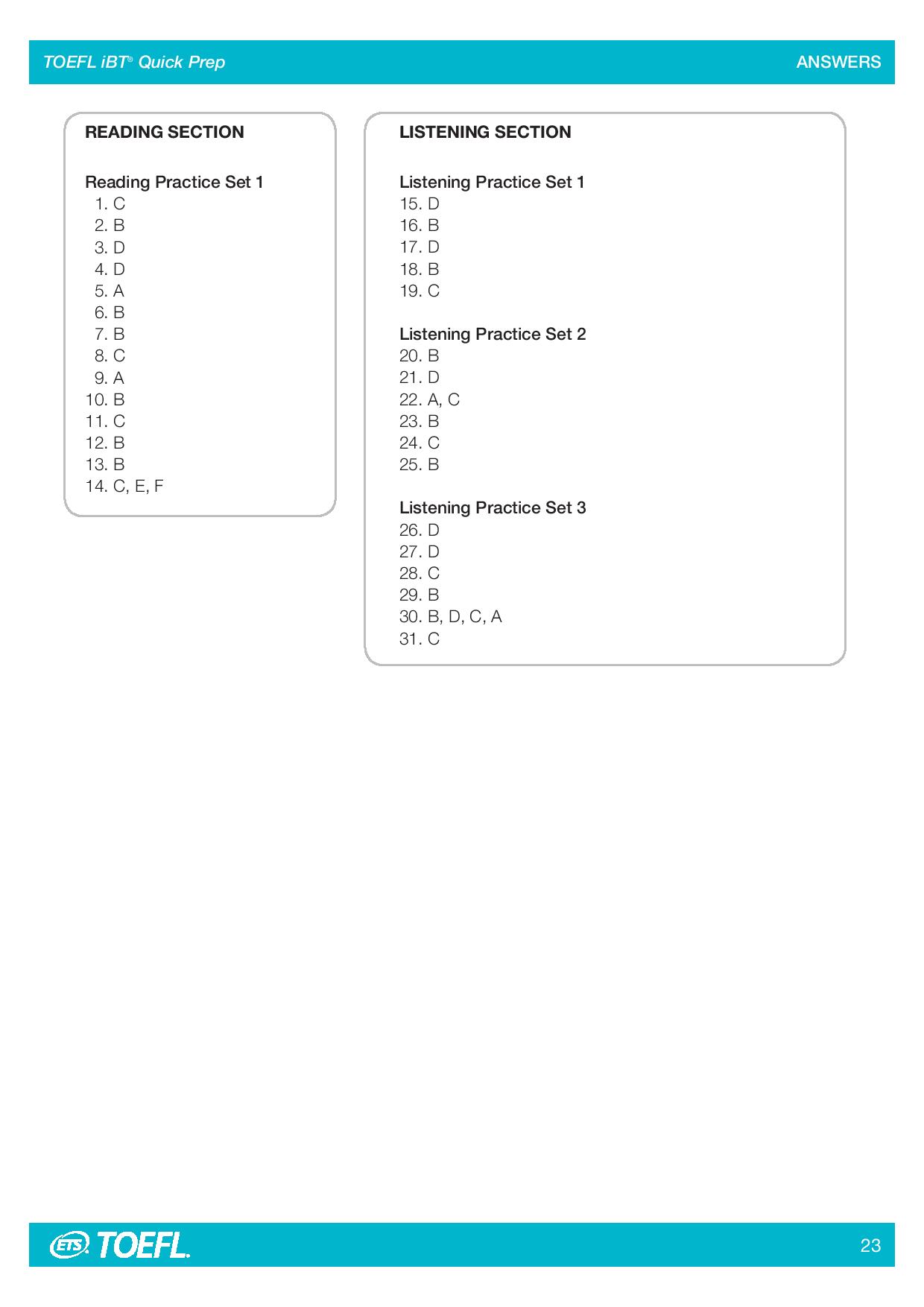 Toefl Sample Test
    Reading
The Reading section consists of questions on 3-5 passages, each approximately 700 words in length. The passages are on academic topics; they are the kind of material that might be found in an undergraduate university textbook
Listening

The Listening section consists of questions on six passages, each 3–5 minutes in length. These passages include two student conversations and four academic lectures or discussions. The conversations involve a student and either a professor or a campus service provider.
Speaking

The Speaking section consists of six tasks: two independent and four integrated. In the two independent tasks, test-takers answer opinion questions on familiar topics. They are evaluated on their ability to speak spontaneously and convey their ideas clearly and coherently.
Writing

The Writing section measures a test taker's ability to write in an academic setting and consists of two tasks: one integrated and one independent. In the integrated task, test-takers read a passage on an academic topic and then listen to a speaker discuss it.
TOEFL
is a standardized test to measure the English language ability of non-native speakers wishing to enroll in English-speaking universities. The test is accepted by many English-speaking academic and professional institutions.
Internet-based test
Since its introduction in late 2005, the TOEFL Internet-based Test (iBT) format has progressively replaced the computer-based tests (CBT) and paper-based tests (PBT), although paper-based testing is still used in select areas.
Paper-based Test
The TOEFL® paper-based Test (PBT) is available in limited areas. Scores are valid for two years after the test date, and test takers can have their scores sent to institutions or face time.
| | |
| --- | --- |
| Score / grade validity | 2 years |
| Task | Description | Approximate time |
| --- | --- | --- |
| Reading | 3–5 passages, each containing 12–14 questions | 60–80 minutes |
| Listening | 6–9 passages, each containing 5–6 questions | 60–90 minutes |
| Break | Mandatory break | 10 minutes |
| Speaking | 6 tasks | 20 minutes |
| Writing | 2 tasks | 50 minutes |
IELTS Score
TOEFL Score
IELTS Description
9
118-120
Expert User
8.5
115-117
Very Good User
8
110-114
7.5
102-109
Good User
7
94-101
6.5
79-93
Competent User
6
60-78
5.5
42-59
Modest User
5
35-41
4.5
32-34
Limited User
0-4
0-31
Extremely Limited/Intermittent/Non User
TOEFL Reading practice
Toefl Sample Test