How do I get into Harvard Business School
(Last Updated On: August 22, 2017)
How do I get into Harvard Business School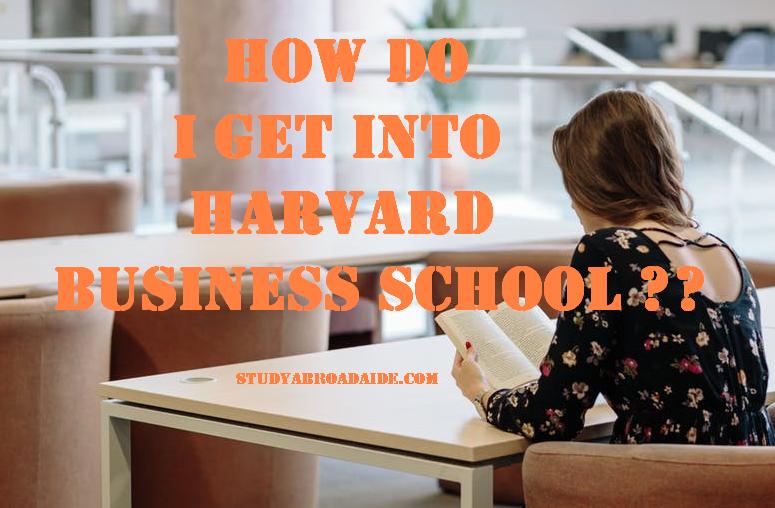 How do I get into Harvard Business School
If you have this profile you become eligible to apply in Harvard Business School.
GMAT – Middle 80% 700-770
Average GPA – 3.71
TOEFL 109 + on the iBT
IELTS 7.5 +
PTE score lower than 75 +
Deadlines:
Three application rounds for the Class of 2020 (matriculating fall 2018):
September 6, 2017
January 3, 2018
April 2, 2018.
Admission Process:
Three Stages of Process
All materials must be submitted to HBS online by the application deadlines.
After your written application has been submitted and reviewed, you may be invited to interview.
Post-Interview Reflection
Within 24 hours of the interview, candidates are required to submit a written reflection through our online application system. Detailed instructions will be provided to those applicants who are invited to the interview process.
Compulsory Material.
+A 4-year undergraduate degree or its equivalent
+

GMAT or GRE test results

+

TOEFL, IELTS, or PTE test results if you attended a non-English undergraduate program
If you are looking for preparation material the best book available are :
You have to take IELTS or TOEFL IBT
The Official Cambridge Guide To Ielts
For TOEFL IBT Preparation
The Official Guide to the TOEFL
How do I get into Harvard Business School
*PTE
Pearson Language Tests is a unit of the Pearson PLC group, dedicated to assessing and validating the English language usage of non-native English speakers.
*GMAT
The Graduate Management Admission Test intended to assess certain analytical, writing, quantitative, verbal, and reading skills in written English for use in admission to a graduate management program, such as an MBA
*TOEFL
Test of English as a Foreign Language is a standardized test to measure the English language ability of non-native speakers wishing to enroll in English-speaking universities.
*IELTS
The International English Language Testing System, is an international standardised test of English language proficiency for non-native English language speakers