(Last Updated On: July 23, 2017)
Harvard Scholarships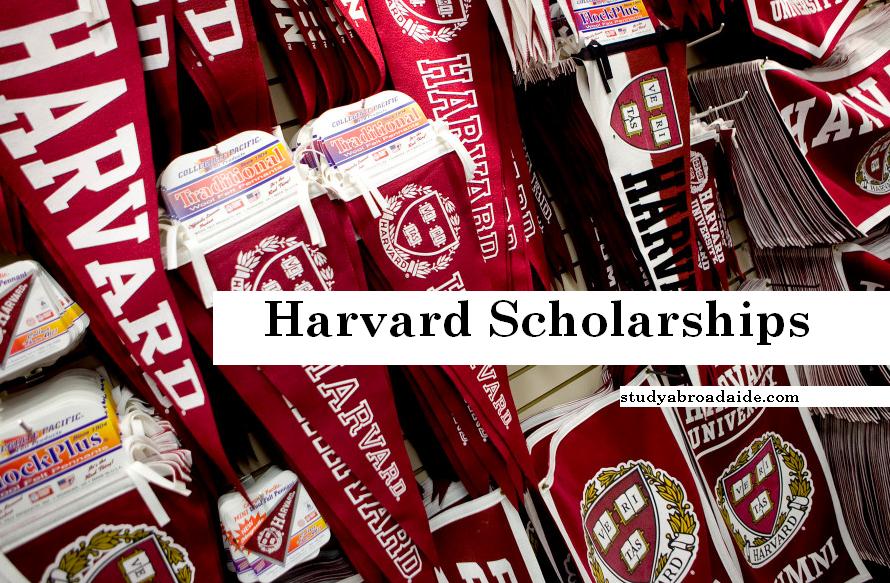 Harvard Scholarships
Harvard Graduate School of Arts and Sciences
Funding for PhD Students
The standard funding package includes:
Grant toward tuition and fees—paid in full for years 1 through 4, plus the dissertation completion year
Living expense stipend during years 1 and 2
A combination of stipend, teaching fellowships, and/or research assistantships during years 3 and 4
If noted in your Notice of Financial Support, summer research funding following the first four academic years from GSAS or faculty grants
Up to $2,500 of support for professional development (students entering in 2015 or later)
Stipend and/or research support during the completion year.
Funding for Master's Students
Because master's programs are not fully funded, prospective students should be prepared to contribute significantly towards their educational expenses. A limited amount of grant support and research funding is available from GSAS master's programs. In addition, students have access to loans and employment opportunities, as detailed in the following section.
The US Department of Education offers several aid programs for graduate students who are US citizens or permanent residents. Details about these programs are listed below and on the US Department of Education Federal Student Aid website.
Harvard Graduate School of Design
http://www.gse.harvard.edu/financialaid
Harvard Graduate School of Education
http://www.gse.harvard.edu/financialaid
Harvard Kennedy School
Sourcing financial assistance is a partnership between you and Harvard Kennedy School.
Learn more about funding options for executive education.
Explore tuition, fees, funding and aid opportunities through Harvard's Graduate School of Arts and Sciences.
Harvard Law School
The 2017-18 aid application process is open for students admitted to the Class of 2020, and it will open soon for continuing students. Contact Student Financial Services if you have questions about applying for aid!
Harvard Medical School
At HMS, 1 in 5 of our financial aid recipients comes from a family whose annual income is $50,000 or less, and 50 percent of our MD student body benefits annually from the Middle Income Initiative.
Harvard School of Dental Medicine
Harvard T.H. Chan School of Public Health
Harvard John A. Paulson School of Engineering and Applied Sciences
All students admitted to our Ph.D. program receive full financial support. This includes tuition, fees, and a cost-of living stipend ($2,980 per month before taxes in 2017-18).
National Science Foundation (NSF)
Graduate Research Fellowship Program
National Defense Science and Engineering Graduate Fellowship (NDSEG)
American Repertory Theatre
http://americanrepertorytheater.org/node/4067
Harvard Scholarships
Source:www.harvard.edu