(Last Updated On: July 19, 2017)
Fulbright Scholarship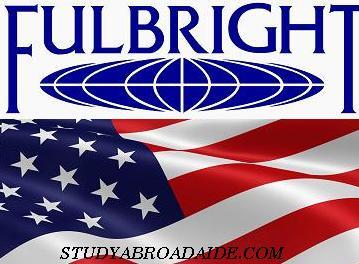 Fulbright Scholarship
Fulbright Program has fostered bilateral relationships in which citizens and governments of other countries work with the U.S. to set joint priorities and shape the program to meet shared needs. The world has been transformed in ensuing decades, but the fundamental principle of international partnership remains at the core of the Fulbright mission.
Approximately 325,400 Fulbrighters, 122,800 from the United States and 202,600 from other countries, have participated in the Program since its inception more than sixty years ago. The Fulbright Program awards approximately 8,000 grants annually. Currently, the Fulbright Program operates in over 155 countries worldwide.
In 2001, ECA increased funding for the FLTA Program, allowing for additional Fulbright participants. Additional financial support has followed each year since to meet the growing need for instruction in less commonly taught languages. The FLTA Program became principally Fulbright in 2003, with the partnership of three times the number of Embassies and Commissions than in 2001. The program has now extended to more than 50 countries and supports the instruction of over 30 languages at host schools across the U.S.
Through inclusion in the Fulbright Program since 2001, more than 3,200 FLTA program participants have benefited from the opportunity to experience the U.S. while an estimated 80,000 U.S. students have increased their knowledge of foreign languages and cultures.
Fulbright Scholarship
Applicants
The Fulbright Program for Foreign Students is administered by binational Fulbright Commissions/Foundations or U.S. Embassies. All Foreign Student Program applications are processed by these offices.
Program eligibility and selection procedures vary widely by country. Please use the SEE DETAIS menu below to find information about the Fulbright Program in your home country, including eligibility requirements and application guidelines.
Opportunities are open to people regardless of their race, color, national origin, sex, age, religion, geographic location, socio-economic status,disability, sexual orientation or gender identity. The Bureau is committed to fairness, equity and inclusion.
Fulbright Scholarship