(Last Updated On: July 13, 2017)
Free Education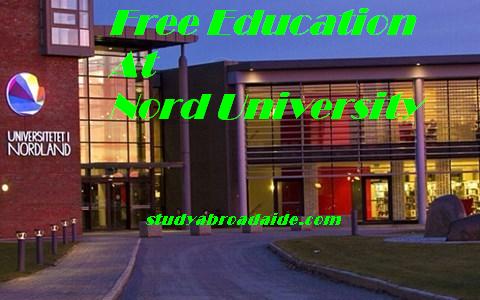 Free Education
Nord University
As a publicly-funded Norwegian university, Nord does not charge tuition fees.
If you are a non-EU/EEA applicant you must be able to document "financial capacity" in order to obtain a study permit and travel to Norway. This means that you must show that you have enough money to cover the cost of living in Norway for at least one year. This is a requirement of the Norwegian Directorate of Immigration (UDI)
All degree students
at Nord University must pay the semester registration fee each semester. This fee covers administrative costs and contributes to student welfare services. You do not have to pay the semester until after you have accepted your offer, received your welcome letter and activated your student account. All this and more is explained on our website
New @ Nord.
The semester fee is currently NOK 705 per semester.  
Yes.
The deadlines for the main autumn intake are:
Non-EU/EEA: December 1
EU/EEA: March 1
Norwegian residents/citizens: April 15
You can find the deadlines and other useful information about applying and admission by choosing your level of study on the "
How to Apply
" page. We do not, as a rule, provide an application deadline on the programme pages for international programmes because this depends on whether the applicant is a Norwegian, EU/EEA or non-EU/EEA resident
No, not to degree programmes. All international degree programmes at Nord University admit students in the autumn, with commencement in August.
No. 
If the studies you are currently undertaking form the basis of your application for admission (eg. secondary school for bachelor degree applicants or bachelor studies for master degree applicants) you must be able to document that you have completed and passed these within the deadline for submission of documentation.
Nord University
Free Education