(Last Updated On: July 13, 2017)
Free College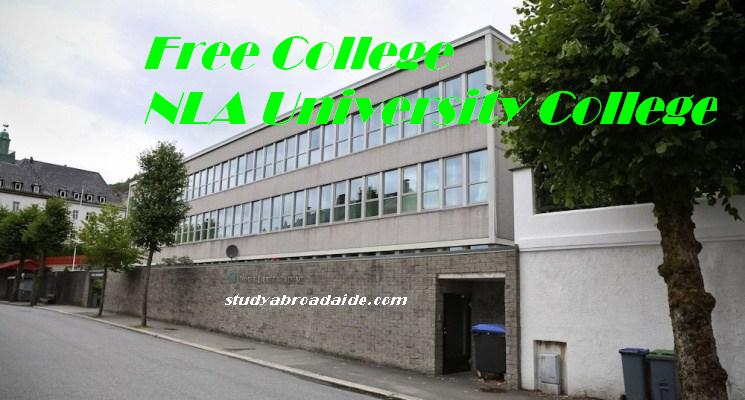 NLA University College
Free College
We want to have more international students at NLA. To accommodate this, we have decided to have a 50% reduced semester fee for international students who are on track with their studies. For the academic year 2016/2017 the semester fee for international students was 1915 NOK for students in Bergen and 1820 NOK for students in Kristiansand. This also grants membership in the student welfare organization. Meals, house rent, textbooks and travel etc. are your own responsibility and are not included.
NLA University College
Bachelor level
The general basis for admission to university and university colleges in Norway is called Higher Education Entrance Qualification. For applicants with foreign education, the requirements are specified in the Norwegian Agency for Quality Assurance in Education's GSU-list. To learn more about the language requirements, see NOKUT's language requirement document. Please note that these are minimum requirements. Applicants offered admission tend to have higher scores than these.
For courses taught in Norwegian, knowledge of the Norwegian language is a prerequisite. Applicants must prove proficiency in the Norwegian language. Applicants must satisfy the Norwegian language requirements with one of the following:
The Norwegian Language Test – Advanced Level with a score of minimum 450 points
Level 3 in the Introductory Programme for Foreign Students at the Universities
One Year Programme in Norwegian Language and Civilization for Foreign Students
Master level
Master in Intercultural Studies
Applicants who apply for the Master in Intercultural Studies program should hold a bachelor degree in Intercultural Studies or equivalent specialization. Which means, learning outcomes and curriculum on cultural theories and descriptive cultural analysis at an international level (e.g social/cultural anthropology, ethnology, cultural studies) with at least 50 % of the 80 ECTs including  multicultural/intercultural empirical settings, such as ethnic and religious minority perspectives, transnational migration, and/or local appropriation and effects of globalisation.
Applicants ought to have the grade C or better according to the Norwegian grading system.
The English requirements differ from country to country. NOKUT's searchable GSU-list gives an overview of the different countries' English requirements. Applicants who need to prove English proficiency do that with a TOEFL or IELTS test.
In order to qualify you need to achieve a minimum score of 500 points on the Paper Based Test or 170 (computer-based) TOEFL test, or a minimum score of 5.0 from the IELTS (academic) test.
Free College