Books for General Studies for UPSC Prelims
(Last Updated On: March 1, 2018)
Books for General Studies for UPSC Prelims
| | | |
| --- | --- | --- |
| | Books | Publication |
| 1 | General Studies Paper I for Civil Services Preliminary Examination 2018 | Pearson Education |
| 2 | Complete Study Material for IAS Prelim (CSAT) & Mains General Studies (Set of 8 Books) | Disha Publication |
| 3 | General Studies Manual Paper-1 2018 | Arihant Publications |
| 4 | 23 Years CSAT General Studies IAS Prelims Topic-wise Solved Papers (1995-2017) | Disha Publication |
| 5 | 23 Year's Chapterwise Solved Questions General Studies Paper I Paperback – 2017 | Arihant Publications |
Books for General Studies for UPSC Prelims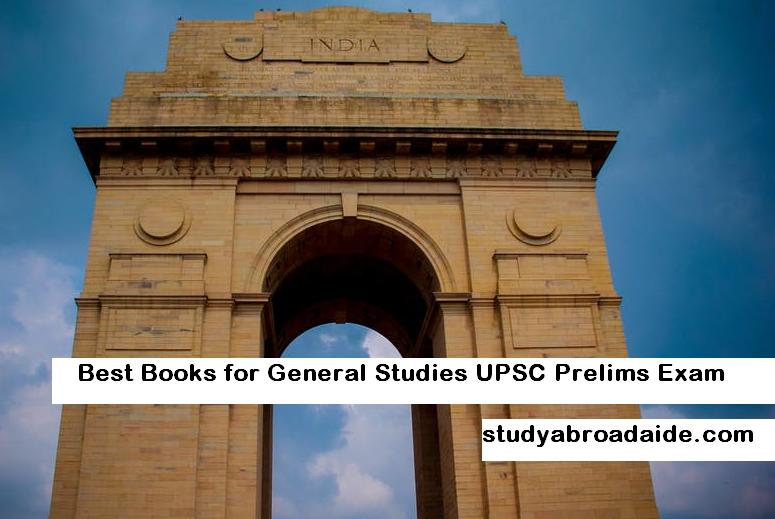 The 15th anniversary edition continues to bring a handy pack of comprehensive and fully updated volumes to crack the civil services preliminary examination. Supported by clear graphical illustrations, tables, charts and colored maps; the six volumes are a repository of information that enables easy understanding of the topics. The contents are presented in a well-structured and lucid manner along with topic-wise solved previous years' question papers, to help aspirants hone their skills in their run-up to the examination. Each volume has been designed taking into consideration the latest trends and syllabus requirements.
Features
• Fully updated, comprehensive and informative content
• Over 7000+ multiple choice questions
• Content supported with illustrations, tables, info-boxes and maps • Previous Years' papers presented topic-wise
• Free coloured maps of India and the world Table of Contents
Vol I: General Knowledge and Current Affairs
Vol II: Indian Polity and Governance
Vol III: Indian Economy: Economic and Social Development
Vol IV: Geography and Environmental Ecology
Vol V: General Science
Vol VI: History and Culture
Books for General Studies for UPSC Prelims
---
A unique collection of Disha's Bestselling books for IAS Prelims (CSAT) and Mains Entrance Exams. The Success Pack provides:
• Complete Theory;
• Tables/ Charts/ Infographics/ Graphs/ Flow Charts;
• Practice Exercises;
• Shortcuts and Quick Revision Material;
• Past year Questions;
• Additional Practice Books;
• Mock Tests.
---
The revised edition which has been designed in a coherent, distinct and clear style with efforts to present the study material in a form that is suitable to the present and changing nature of Civil Services Examination will prove to be a milestone for the readers. It strategically covers all dimensions like Indian History and Indian National Movement, Indian and World Geography, Indian Polity and Governance, Indian Economy, General Science and General Knowledge in widest possible and the most updated form. The package comes with a unique booklet of 5000+ most important points for revision which would help in fast track revision for the upcoming Civil Services Preliminary Examination. The book also contains last four years' (2014-2017) solved papers of General Studies Paper I to help aspirants get an insight into the recent examination pattern and the types of questions asked therein.
Key features of GSP:
– Complete coverage of all subjects as per new pattern of UPSC with updated and authentic contents
– Conventional subjects like History, Geography, Polity and General Science are thoroughly updated along with updated section wise questions
– Contemporary topics from Indian Economy, Environment and Ecology, Science and Technology and General Awareness have been added in a simple and lucid form with latest facts and figures
– Current affairs covering every National and International Events, Summits and Conferences have been included in this edition. It also includes Solved Paper of 2017
– New Practice Sets as per new format of UPSC examination have been added in the book.
---
Disha's BESTSELLER "23 Years CSAT General Studies IAS Prelims and Mains Topic-wise Solved Papers (1995-2017)" consists of past years solved papers of the General Studies Paper 1 and 2 distributed into 8 Units and 52 Topics.
This is the 8th edition of the book and has been thoroughly revised and updated. The book has been designed in 2 colour so as to make it more student friendly. The book also provides Essays divided topic-wise from 1993-2016.
The strength of the book lies in the Errorless DETAILED Solutions. The book is 100% useful for both the General Studies papers (1 and 2) of the Prelims/ CSAT.
---
UPSC conducts General Studies Paper 1 exam to examine the aspirant's basic understanding, ability to analyze and form the opinion on conflicting goals, objectives and demands of socio-economic importance.
IAS (Pre) General Studies Paper 1 includes Chapter wise Solved Questions of Last 23 years' (1995-2017) with detailed and accurate explanations for Subject wise Performance Assessment. Prepared from the practical viewpoint, book indicates the nature and trend of questions being asked by the UPSC over the period of time. It helps students to rework on their strategies and also, self-evaluate their speed and time management in the examination.
Present edition have been completely revised to assimilate information with simple, lucid and grammatically correct language to add real value to preparation and revision for all IAS Aspirants.
Table of Contents
History of India and Indian National Movement, India and World Geography, Indian Polity and Governance, Indian Economy, General Science and Science and Technology and General Knowledge.
---
Books for General Studies for UPSC Prelims