Best GK book for Competitive Exams
(Last Updated On: November 29, 2017)
Best GK book for Competitive Exams
S. Chand's Advanced Objective General Knowledge (R.S. Aggarwal)
The Pearson General Knowledge Manual 2017
Manorama Yearbook 2017
Lucent General Knowledge
Lucent's Samanya Gyan -HINDI
General knowledge (Hindi)
GK Concise Hindi
Best GK book for Competitive Exams
Over the years, Objective General Knowledge has been an indispensable book for the aspirants of different competitive examinations. Its popularity among its readers has never ebbed despite the presence of so many competing books from other publishers.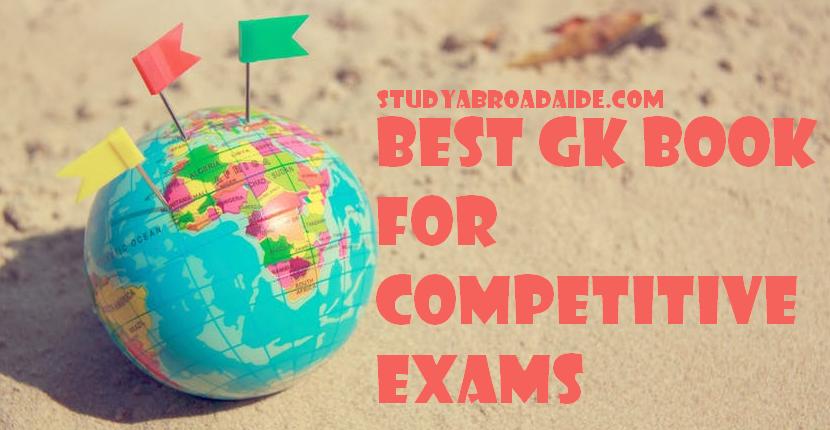 ---
Best GK book for Competitive Exams in English
S. Chand's Advanced Objective General Knowledge (R.S. Aggarwal)
It has been revised in accordance with the current pattern and trends in various competitive examinations. Original questions (based on memory) from exams like SSC-SI, RBI-Officers Grade, State Services Examinations, Banking, CDS, Indian Railways and several others have been added in different sections of the book—General Science, History, Indian Polity, Economics, Geography and General Awareness.
Key features:
(a) Virtual question bank comprising several thousand MCQs covering all the above subjects.
(b) Segregation of questions under separate headings to help the candidates to focus on each type of questions at a time.
(c) Specially designed Model Sets to present Matching Type Questions, Questions on Assertion-Reason and those based on Diagrams.
---
The Pearson General Knowledge Manual 2017
The questions have now been segregated by topic and new questions from 'Previous Years' Question Papers' of key examinations have been added for effective preparation. The topics are covered in a thorough fashion with presentation of facts and recent updates spread across Politics, Economy, Science and Technology and National and International Affairs. The book is divided into four Parts 'The World', Science, India and Current Affairs. As an additional feature a 36 page colored section containing maps of the History of India, Continents and its various physical and political mark up, India and its various physical, geographical and political mark up is included along with the book.
1. Includes 1100+ Previous Years' Questions from key examinations like UPSC, State PSC, Banking Examinations, SSC, LIC, NDA, etc.
2. Provides 4000+ practice questions arranged in a topic-wise manner for effective revision
3. Sections on National and International Events and Indian economy have been thoroughly updated
4. Facts-based approach with features like 'Quick Facts', 'Key Terms', 'Concept Links' have been included for faster preparation.
5. Based on current-trends in the general knowledge questions set by UPSC, SSC, Banking Services, Railway Recruitment Boards, LIC, NDA etc.
---
Manorama Year Books in English is India's most popular GK fact book.The the 1040 page Yearbook is extremely useful for students preparing for various Competitive and entrance exams.It is also useful for teachers,Researchers,Media persons and laypersons alike.
It serves as an Up-to-date reference database covering varied topics like Science and Medicine, Space, Environment, Literature, History, 1000 Quiz, Sports,Policies and Schemes of government, Census reports, Election results, Religious Census report, Economic indicators, Art forms, National Days, new Appointments,list of Union Cabinet Ministers, GK, Awards, Books, Cinema, Sports, etc.The 2017 edition features more than 20 articles by people of eminence such as former RBI Governor Dr. Raghuram Rajan, MP Dr. Shashi Tharoor and many others.
Manorama Yearbook additionally offers a Free Britannica Ultimate Knowledge Pack DVD worth Rs. 2199/- that comprises:
• Britannica Biographies (Great Minds, World Leaders, Heroes and Villians)
• Britannica Classics
• Collegiate Dictionary and Thesaurus on CD
• Free online Magazine Articles and Web-links
• With English, Tamil and Malayalam Yearbooks
---
Lucent's General Knowledge is spread out over 10 Chapters that deal with general knowledge information about history, Indian polity and constitution, geography, economics, physics, chemistry, biology, computers and other important information.
Those headed into competition examinations would certainly find the information packed in this ready reckoner most suitable; it will also prove a good companion for those who are serious participants at quiz contests and even for those who like to keep their general knowledge regularly updated.
The book presents brief but comprehensive enough information about the subject under a given topic, in a easy to understand language with a logical flow that is easy to remember and recall at critical moments.
Important names, places and dates have been duly highlighted, facts are placed in bullet points and the graphic illustrations make remembering the information presented easy to grasp.
Best GK book for Competitive Exams in English
---
Best GK book for Competitive Exams in Hindi
Lucent publications is one of the most popular publications dealing in study materials for competitive exams.
They provide extensive study books for bank, engineering, railways and other exams. Some of their popular books include Objective General Knowledge (Vastunisth Samanya Gyan- HIndi), Samanya Adhyayan: Bhartiya Arthvyavastha and Quantitative Aptitude- CAT/XAT.
---
GENERAL KNOWLEDGE BOOK FOR ALL COMPETITIVE EXAMS( POINT TO POINT).
---
Not expensive or heavy to carry around, the good print of this paperback reference book is comfortable to read at any time.
Best GK book for Competitive Exams in Hindi
---
Best GK book for Competitive Exams