Best books for SSC CGL tier 2
(Last Updated On: November 29, 2017)
Best books for SSC CGL tier 2
SSC Combined Graduate Level Mains Exam Tier-II 2017

Ultimate Guide to SSC Combined Graduate Level – CGL (Tier I & Tier II) Exam

Ultimate Guide to SSC Combined Graduate Level – CGL (Tier I & Tier II) Exam

Kiran's SSC CGL Tier – II Online Exam Practice Work Book

Kiran's SSC CGL Tier – II Exam 2010 – Till Date Solved Papers – 1854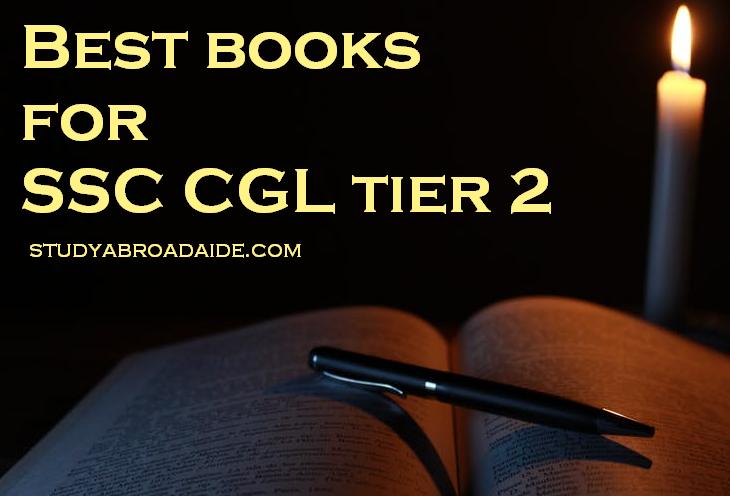 Staff Selection Commission – Combined Graduate Level Examination, often referred to as SSC CGL is an examination conducted to recruit staff to various posts in ministries, departments and organisations of the Government of India. It is conducted by the Staff Selection Commission for selecting staff for various Group B and Group C posts.
The examination consists of a Preliminary Examination followed by a Main examination.
Preliminary Examination
The preliminary examination will be out of 200 marks. It will have 4 sections, which have to be completed in a total time of 60 minutes
Main Examination
The main examination will also have four sections. Section 1 and 2 will be compulsory for all candidates who have qualified. Section 3 and 4 are only for candidates who have applied for special posts.
Best books for SSC CGL tier 2
SSC CGL Tier II Mains Exam 2017 is complete study guide designed keeping in mind the needs of the candidates preparing for the exam.
The book is divided into two units, further divided into consequent chapters to cover the complete syllabus of the exam. The book treats the subject matter comprehensively to facilitate in-depth knowledge of concepts strictly on the lines of the Latest Exam Pattern. Also you will find ample number of practice question to help you improve the speed, accuracy and problem solving abilities.
Previous Years' Solved Papers have been added to give you an insight into the types of questions asked in the recent years.
Best books for SSC CGL tier 2
---
Ultimate Guide to SSC Combined Graduate Level – CGL (Tier I & Tier II) Exam 5th Edition has been written exclusively for the CGL Tier I & Tier II Exams strictly according to the revised exam pattern. The book includes the past papers of 2012 – 2016 of Tier I.
The book also includes the 2015 Tier II Solved paper.
The Salient Features of the Book are:
1. Comprehensive Sections on: Quantitative Aptitude, General Intelligence & Reasoning, English Language and General Awareness;
2. Detailed theory along with solved examples and short-cuts to solve problems.
3. Exhaustive question bank at the end of each chapter in the form of Exercise. Solutions to the Exercise have been provided at the end of each chapter.
4. Solved Question paper of SSC (CGL Tier I) 2012, 2013, 2014, 2015 (9th August & 16th August) & 2016 have been provided for students to understand the latest pattern and level of questions;
4. Another unique feature of the book is the division of its General Awareness section into separate chapters on History, Geography, Polity, General Science, Miscellaneous topics and Current Affairs;
5. The book also provides a separate chapter on Data Interpretation and Graphs; New Chapters on Indian Economy, Computer Fundamentals and Comprehension have been added in the book.
6. The book has a comprehensive coverage of Arithmetic, Algebra, Geometry, Co-ordinate Geometry and Trigonometry;
7. The book provides thoroughly updated General Awareness section with Current Affairs till date.
---
SSC-CGL Exam Goalpost Comprehensive Guide, Tier-2 & 3 is the first book of its kind for this exam that comes with detailed solutions, not just the answer key, for each and every question included in it.
It promotes self-evaluation by enabling you to not only practice and revise concepts, but also keep track of your progress. This book allows you to win over the doubts and fears generally associated with exams, expand your span of concentration in a single sitting, and hone your time management skills, enabling you to answer questions within the given time frame.
Best books for SSC CGL tier 2
---
Quantitative Abilities and English Language and Comprehension
Based on Online Pattern
Including Solved Papers of 2011 – Till Date Total 40 Sets
Study Material and Solved objective Questions on Algebra, Geometry, Mensuration and Trigonometry asked in previous years exams.
---
– Total 22 sets
– Solved papers
---
Best books for SSC CGL tier 2