Best books for CLAT preparation 2018
(Last Updated On: January 27, 2018)
Best books for CLAT preparation 2018
Guide to CLAT & LL.B. Entrance Examination 2018-19

Universal's Guide to CLAT & LL.B. Entrance Examination 2017-18

CLAT Solved & Previous Year Paper

CLAT Guide 2018

10 Years CLAT & AILET (2008-17) Topic-wise Solved Papers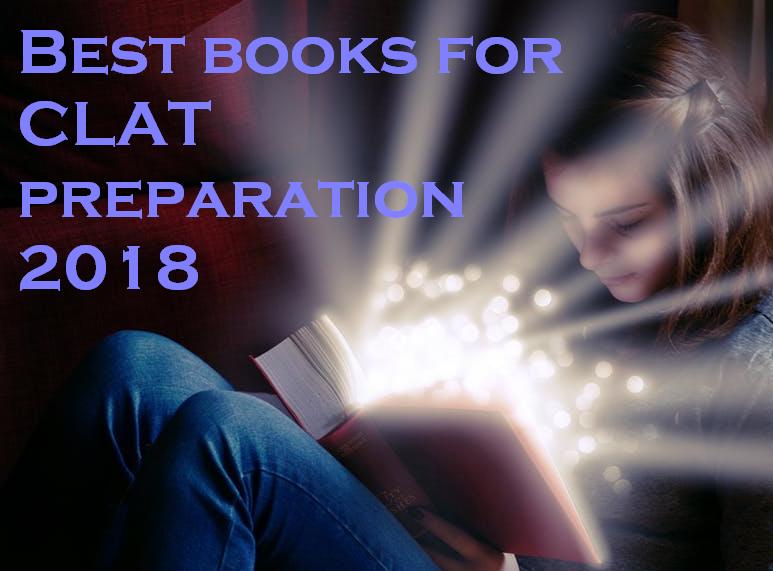 Common Law Admission Test (CLAT) is a centralised test for admission to 18 National Law Universities in India. 43 other education institutes and two public sector institutes are also eligible to use these scores.
Best books for CLAT preparation 2018
The books suggestion by expert panel for self preparation are:-
Universal's Guide to CLAT and LL.B. entrance examination is an exhaustive and easy-to-use manual on the subject of preparation for the most revered Common Law Admission Test (CLAT) as well as LL.B. entrance examinations conducted by different National Law Universities and other Law Colleges/Universities respectively, in India.

The book, apart from the providing the study material and past years' question papers, inter alia contains information on different Law Schools and Universities and their entrance examinations.
A threadbare analysis of each section of the question paper with ample illustrations is the USP of this book which is now in its 28th year of publication with more than 2,25,000 copies already sold.
The book is an essential reference guide for all aspirants of different law entrance examinations conducted in India and shall also be of great help to those preparing for different competitive examinations.
---
This twenty-seventh edition of Universal's Guide to LL. B. Entrance Examination 2017-18 has been thoroughly revised, updated and systematically structured by treating each chapter as a complete, need-based, informative one and organizing relevant information in such a manner to cater to the specific needs of the candidate.

The past years' question papers of LL. B. Entrance Examinations and CLAT have been carefully researched and analyzed, whereas the multiple choice questions have been accordingly framed keeping in view the latest entrance examination trends.
Presentation is simple and exhaustive and it covers every aspect of the prescribed syllabus for the LL. B. Entrance Examination
Legal Aptitude
Legal Reasoning
Constitution and Political System
English Language
Analytical and Mathematical Ability
General Knowledge
Sports etc.
with Practice Test Papers and CLAT 2016, DU 2016 and NLU Delhi (AILET) 2016 solved papers.
This book caters to the need for CLAT—Common Law Admission Test as well as other Entrance Examinations both for 5 years and 3 years LL. B. Courses.
---
CLAT Solved and Practice Papers contains an exclusive compilation of fully solved CLAT papers from 2008 till date.

The book will familiarize students with all aspects of the examinations—changing trends, patterns and style.
In addition to the solved papers, the book also includes 15 practice papers prepared as per the pattern of different examinations and with varying levels of difficulty, to enable students to check their level of understanding and preparedness for the examinations.
Best books for CLAT preparation 2018
---
This book will serve as a complete study guide for students who are aiming to clear the CLAT and AILET exams.

Each chapter of this book begins with a brief note of the concepts with their key points for a quick reference, followed by a comprehensive set of objective questions for quick analysis. It also includes a previous years' completely solved papers of CLAT and AILET to familiarise with the exam trend.
Features:
Synopsis of basic concepts in each chapter
Rich collection of objective questions for practice
CLAT and AILET Solved Papers 2015-2017
---
The book consists of topic-wise questions from the past 10 years' (2008 to 2017) question paper in 5 sections- English including comprehension, elementary mathematics, logical reasoning, general knowledge and legal aptitude. The coverage of the papers has includes CLAT, NLU and AILET from 2008 to 2017 as they actually reflect the pattern of the law exams. In all there are 20 question papers from 2008 to 2017 which have been provided topic-wise along with detailed solutions.

Practicing these questions, aspirants will come to know about the pattern and toughness of the questions asked in the examination. In the end, this book will make the aspirants competent enough to crack the uncertainty of success in the entrance examination.
The strength of the book lies in the originality of its question papers and errorless solutions. The solution of each and every question is provided in detail (step-by-step) so as to provide 100 percent concept clarity to the students.
---
Best books for CLAT preparation 2018