Which is the best book for preparation of IMU CET exam
(Last Updated On: September 28, 2017)
Which is the best book for preparation of IMU CET exam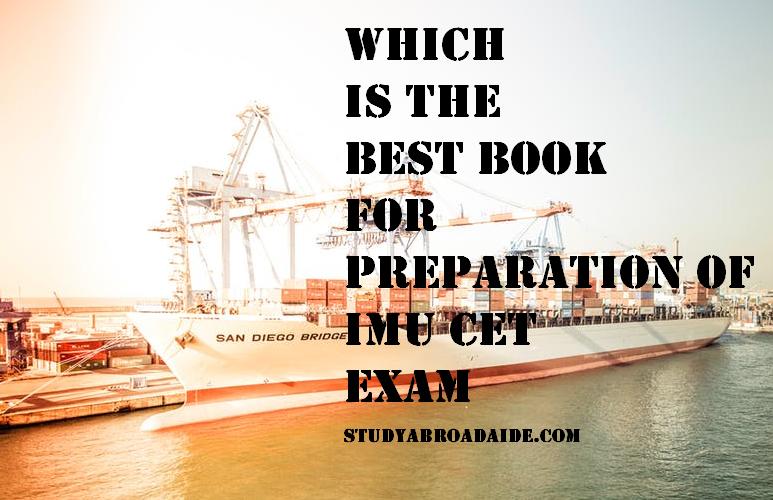 Which is the best book for preparation of IMU CET exam
If you are preparing or being prepared for IMU-CET entrance exam, then surely you are proceeding toward your bright career. Our study materials are specially prepared, keeping in mind the requirements, syllabus, content, detailed solutions, latest samples, Thus it enables an average students to compete & qualify the all entrance exam.
This book covers all types of Problems & Questions Patterns(Physics-Mathmatics-Chemistry-English-Aptitude and G.k with detail summery) generally asked in entrance examination- B.Sc. Degree in Nautical Science, Higher National Diploma (HND) Nautical Science, Higher National Diploma (HND) Marine Engineering, 6 months Pre-Sea course for General Purpose Rating, 4-Year Degree course in Marine Engineering, 1-year Marine Engineering Course Graduate Marine Engineer(GME), 2-year Marine Engineering course, Pre-sea Training for Electro-Technical Officers on Merchant Ships, B.Sc.[Maritime Hospitality Studies], Deck Cadet Course.
This book covers all Guide & Introduction of Marine Worlds, Shipping Company Sponsorship Tests and Previous Papers of IMU CET, Questions Pattern and Many More
Indian Maritime University
The birth of Indian Maritime University is a long cherished dream of the maritime community of India.
The Indian Maritime University, established through an Act of Parliament (Act 22) in November 2008 as a Central University, is poised to play a key role in the development of trained human resource for the maritime sector.
The following are the objectives of the University:
(i) to facilitate and promote maritime studies, training, research and extension work with focus on emerging areas of studies like oceanography, maritime history, maritime laws, maritime security, search and rescue, transportation of dangerous cargo, environmental studies and other related fields, and also to achieve excellence in these and connected fields and other matters connected therewith or incidental thereto.
(ii) to promote advanced knowledge by providing institutional and research facilities in such branches of learning as it may deem fit and to make provisions for integrated courses in Science and other key and frontier areas of Technology and allied disciplines in the educational programmes of the University;
(iii) to take appropriate measures for promoting innovations in teaching-learning process, inter- disciplinary studies and research; and to pay special attention to the promotion of educational and economic interests and welfare of the people of India;
(iv) to promote freedom, secularism, equality and social justice as enshrined in the Constitution of India and to act as catalyst in socio-economic transformation by promoting basic attitudes and values of essence to national development; and
(v) to extend the benefits of knowledge and skills for development of individuals and society by associating the University closely with local, regional and national issues of development.
Which is the best book for preparation of IMU CET exam