(Last Updated On: July 29, 2017)
Apply for FAFSA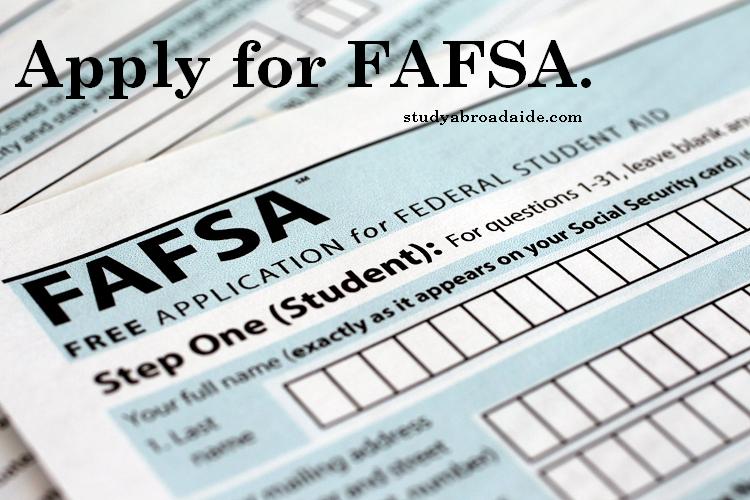 Apply for FAFSA
When do I fill out the FAFSA form?
The 2017–18 FAFSA form has been available since Oct. 1, 2016, and the 2018–19 FAFSA form will be available on Oct. 1, 2017.
There are different FAFSA deadlines for different programs:
| Aid Program | Deadline Information |
| --- | --- |
| Federal student aid | However, there are a few federal student aid programs that have limited funds, so be sure to apply as soon as you can once the FAFSA form is available for the year you'll be attending school. |
| State student aid | You can find state deadlines at fafsa.gov or on the PDF FAFSA form. Note that several states have financial aid programs with limited funds and therefore have a deadline of "as soon as possible (after the FAFSA form becomes available)." |
| College or career school aid | Check the school's website or contact its financial aid office. School deadlines are usually early in the year (often in February or March, although some are even earlier now that the FAFSA form is available in October). |
| Other financial aid | Some programs other than government or school aid require that you file the FAFSA form. For instance, you can't get certain private scholarships unless you're eligible for a Federal Pell Grant—and you can't find out whether you're eligible for a Pell Grant unless you file a FAFSA form. If the private scholarship's application deadline is in early to mid-January, you'll need to submit your FAFSA form before that deadline. |
As you can see, it's a good idea to file the FAFSA form as soon as it's available so you don't miss out on anything.
Apply for FAFSA
There are several ways to Apply for FAFSA:
Online at fafsa.gov is faster and easier than using paper.
If you need a printed FAFSA form, you can

order a print-out of the PDF FAFSA form by calling 1-877-4-ED-PUBS (1-877-433-7827).

Ask the financial aid office at your college or career school if you can file it there. Some schools will use special software to submit your FAFSA form for you.