ACSM's guidelines for exercise testing and prescription
(Last Updated On: October 8, 2017)
ACSM's guidelines for exercise testing and prescription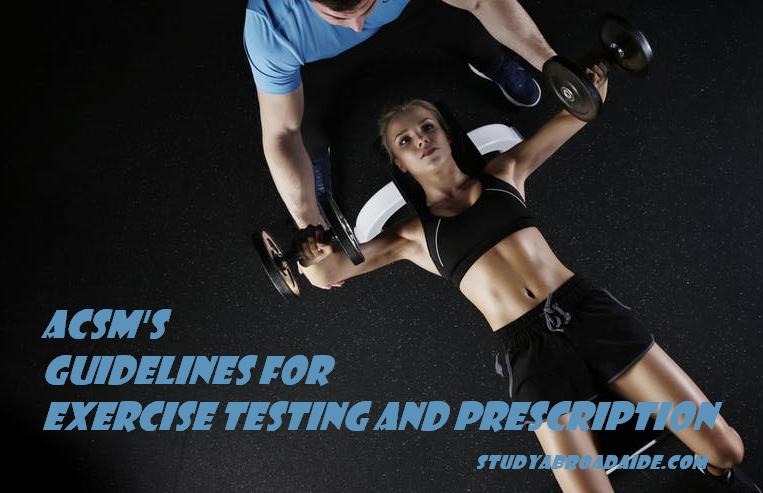 ACSM's guidelines for exercise testing and prescription
ACSM is the largest sports medicine and exercise science organization in the world. With more than 50,000 members and certified professionals worldwide, ACSM is dedicated to advancing and integrating scientific research to provide educational and practical applications of exercise science and sports medicine.
Exclusive book to ACSM's guidelines
The flagship title of the certification suite from the American College of Sports Medicine, ACSM's Guidelines for Exercise Testing and Prescription is a handbook that delivers scientifically based standards on exercise testing and prescription to the certification candidate, the professional, and the student.
The 9th edition focuses on evidence-based recommendations that reflect the latest research and clinical information. This manual is an essential resource for any health/fitness and clinical exercise professional, physician, nurse, physician assistant, physical and occupational therapist, dietician, and health care administrator. This manual gives succinct summaries of recommended procedures for exercise testing and exercise prescription in healthy and diseased patients.
Get Certified
Whether you are new to the field of sports medicine or an experienced veteran in the profession, by choosing ACSM you're on your way to earning one of the most highly recognized certifications in the industry – a credential that is known as the Gold Standard around the world. In choosing ACSM you've made the commitment to establish yourself as a reputable fitness professional.
Health Fitness Certifications
Personal Trainer
Exam Costs
ACSM Member Candidates
$279
ACSM Non-Member Candidates
$349
Group Exercise Instructor
Exam Costs
ACSM Member Candidates
$239
ACSM Non-Member Candidates
$299
Exercise Physiologist
Exam Costs
ACSM Member Candidates
$279
ACSM Non-Member Candidates
$349
Clinical Certifications
Clinical Exercise Physiologist
Exam Costs
ACSM Member Candidates
$279
ACSM Non-Member Candidates
$349
Registered Clinical Exercise Physiologist
ACSM Member Candidates
$279
ACSM Non-Member Candidates
$349
Specialty Certifications
Exercise is Medicine
Cancer Exercise Trainer
Exam Costs
ACSM Certified Pros Discount
$150
Inclusive Fitness Trainer
Exam Costs
ACSM Certified Pros Discount
$150
Re-Test
$125
Physical Activity in Public Health Specialist
Exam Costs
NPAS Students and Members*
$150
ACSM Certified Professionals
$150
Non-ACSM Certified Professionals
$195
ACSM's guidelines for exercise testing and prescription